The Three Pillars of Attraction
Sign up to get your free book and find out why you're not succeeding with women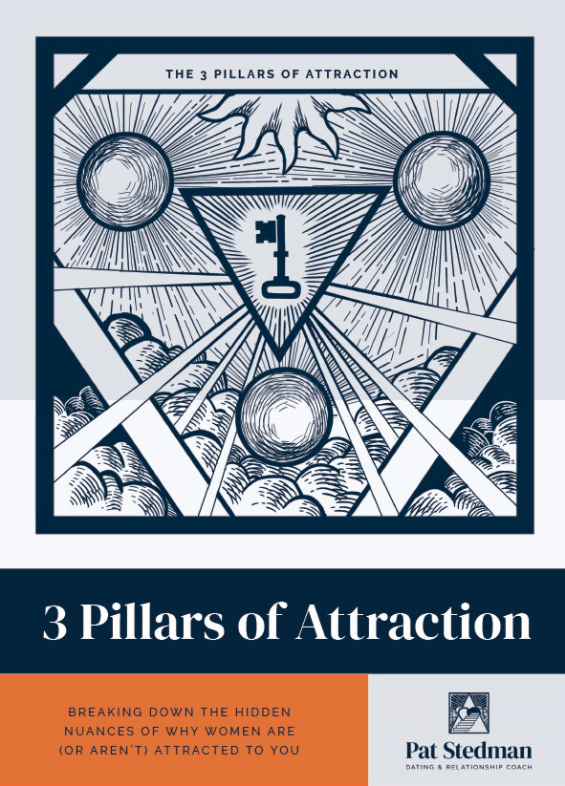 I've never seen anyone talk about attraction this way



This 20+ page book will give you instant clarity on what changes you need to make in your life to be a better (and more attractive) man.
It's frustrating not knowing why you're having good (or bad) outcomes with women.
This is the answer to all those questions.
Inside is a framework that breaks down attraction into 3 key areas, and will give you everything you need to get started working on yourself.
You'll Also Get 3x Weekly Emails That Will Change Your Life.
Countless subscribers have messaged me about how an email I wrote gave them the breakthrough they needed.
No One Ever Gets This Much Love For An Email List.
ESPECIALLY A FREE ONE. BUT IT ISN'T A NORMAL EMAIL LIST.
With 8+ years of coaching experience, hundreds of men served, and a happy family of my own, I've got a lot to share with you.

To Join 6000+ Subscribers And See What All The Fuss Is About, Sign Up Below: